The Litchfield Open House & Garden Tour
300 Years OF Architecture
July 12th & 13th, 2019
The Litchfield Aid's 67th House & Garden Tour will go down in history! An unprecedented event with 10 spectacular homes and gardens that attracted more than 1200 visitors. The Preview Party on Friday, July 12th had an attendance of more than 450 people. Enjoy some photos from the party:
The 67th Litchfield House & Garden Tour ~ July 13th, 2019
Take a virtual tour through 300 Years of Architecture. Highlights include the houses and gardens of ten locations with flower arrangements by Aid members, visitors, volunteers, vintage cars, Nutmeg Conservatory dancers, and Historical characters. Enjoy!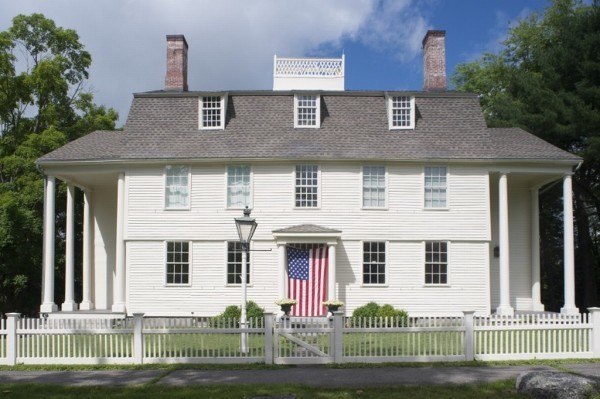 The 2019 Litchfield Open House & Garden Tour is The Litchfield Aid's 67th House Tour and will feature ten notable homes and gardens, and additional historic sites highlighting Litchfield's 300 years of history and architecture. All of the homes, gardens and locations of interest are within walking distance to the center of town and Litchfield's famous historic district.
The tour will guide guests through three centuries of architecture from a 1685 Saltbox to a 1954 Marcel Breuer mid-century modern. Several of the featured homes have never been opened to the public.
The July 12th Preview Party will be held at the extraordinary Ozias Seymour Homestead which has been a grand presence on South Street since 1807. Touring the Seymour House tells the tale of Litchfield's history, life, politics and architecture over two hundred years. Sumptuous food and spirits will be complimented by jazz performances by JINQS and the Nutmeg Ballet Dancers throughout the evening.
A feature story about the House & Garden Tour is available on Flower Power with Jill. FlowerPower is the first daily floral news website and it is managed by a team of seasoned journalists from the Times, CNN and other places who look at the world through flowers.
They just don't do pictures - but stories - every day.